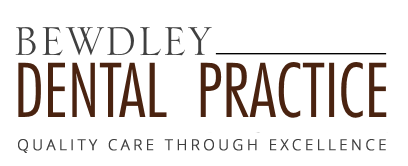 Bewdley Dental Practice located near Kidderminster asked our web designing dentist to produce a website and drive patients to their practice for dental treatment and services through online marketing.
Challenge
To design and build a website that drives more patients for dental implants in Kidderminster through online marketing.
Solution
A patient friendly website was built for the dental practice with good dental copy in the content of the website.  Key backlinks were built to enable the dental practice to rank on page 1 of google for the key search term 'dental implants kidderminster' and 'Braces Kidderminster'.
Results
Within the first month the dental practice was appearing on the first page of Google for dental services and treatments around the surrounding areas of Worcestershire.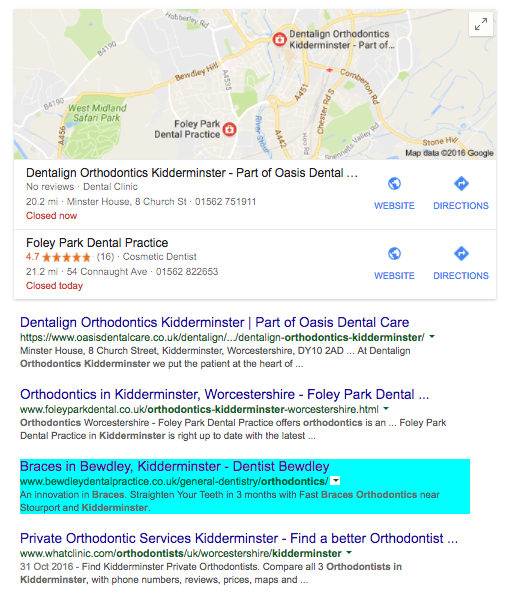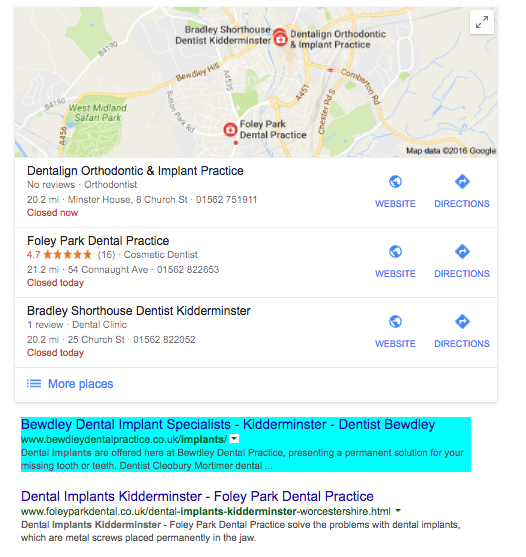 From The Client
"It was refreshing to work with a dentist that knew how to design and market websites online.  The time saved in explaining our services and treatments allowed us to stay focused on our patients.  Within the first month we have had three fast braces patients and one dental implant patient through the website. "
Let our dentists create your website and show you how we can bring more orthodontic patients to your practice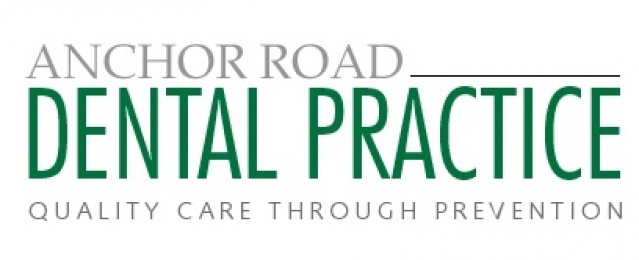 SEO techniques has resulted in an increase in traffic by 50% for private patients.